Mount Kinabalu
Mount Kinabalu's specialty lies in its location at a renowned World Heritage Site Kinabalu Park. Nature lovers will be delighted to be able to witness the many variations of flora and fauna that are to be found on the mountain at different altitudes.
Mount Kinabalu, along with other upland areas of the Crocker Range is well-known worldwide for its tremendous botanical and biological species biodiversity with plants of Himalayan, Australasian, and Indo-Malayan origin.
KINABALU PARK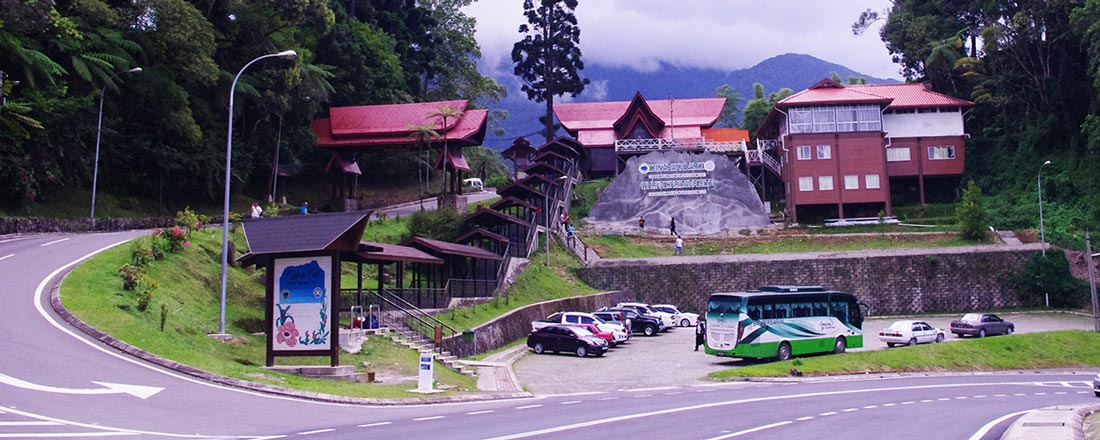 Climbing Mount Kinabalu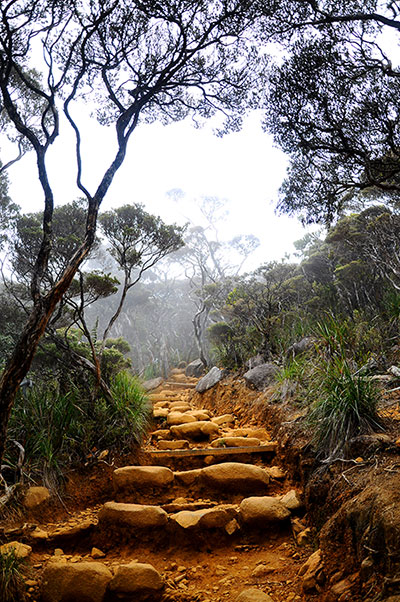 The average climber will take two days to climb up and down Mount Kinabalu. Climbers can choose from two available trails to climb Mount Kinabalu—the Summit trail and the Mesilau trail.
Mount Kinabalu Via Ferrata
An alternative way to climb Mount Kinabalu is by doing it 'Via Ferrata' style. This is a more exciting way to climb (or actually descent) the mountain. Mt. Kinabalu actually has the world's highest Via Ferrata. Mountain Torq is the company that offers Via Ferrata packages. They have their own rest house at Laban Rata called 'Pendant Hut' where 30 people can stay overnight. The equipment rental is included in the package and they will provide harness, rope, helmet, carabiners and lanyards. You only bring your own shoes and gloves.